MonoTower® automated storage system

The MonoTower® automated storage system is designed to store small amounts of long goods (profiles, bars, rods, etc.). It is a compact solution, that do not require a lot of space, additionally it can be placed right next to the machine for long goods processing. The picking and loading of goods takes place directly from the shelf placed on the extractor. The loading of the materials can be executed by using a forklift or jib crane. The system management is processed by a dedicated software.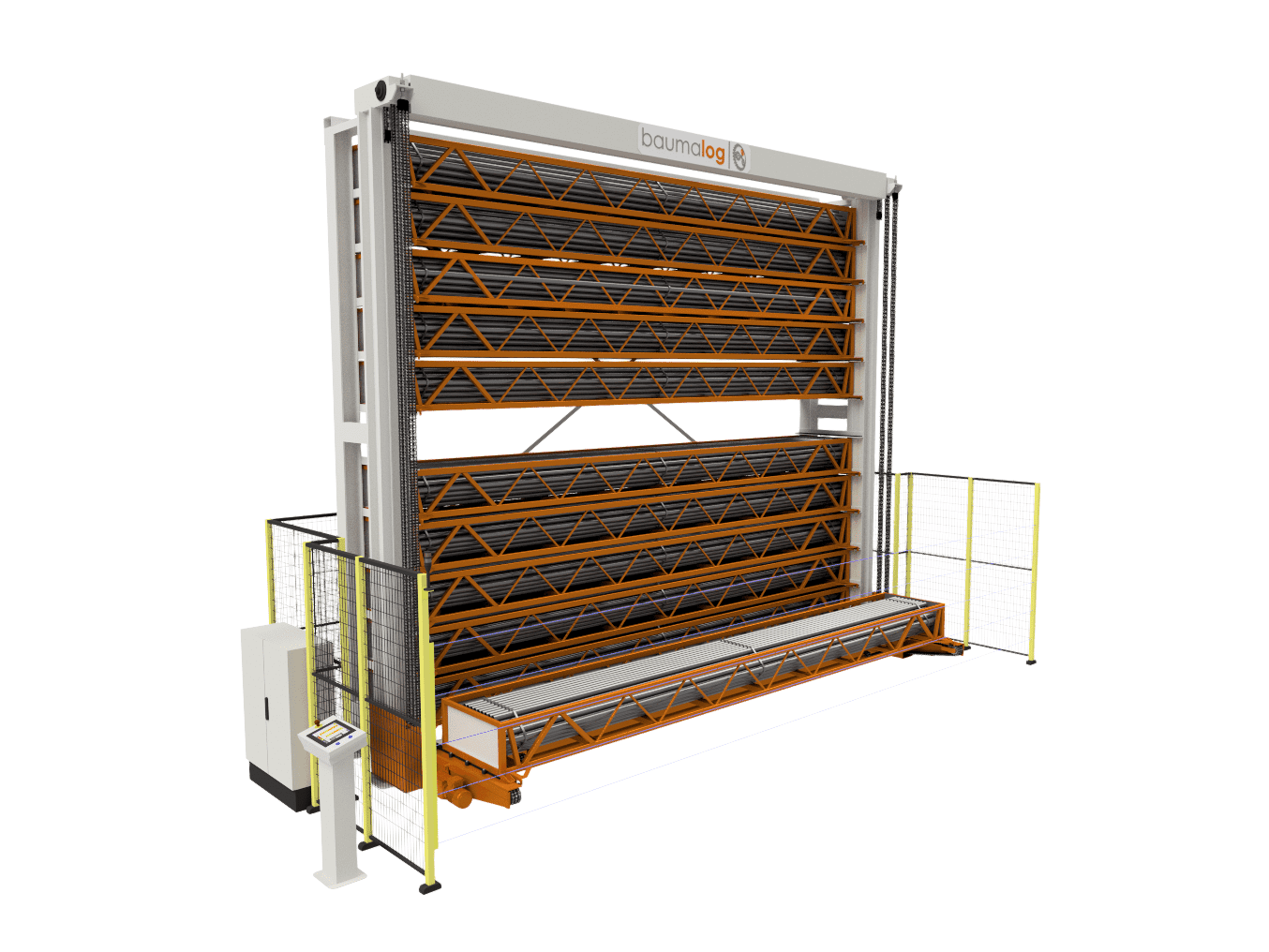 Advantages
storage space saving up to 85%
easy and quick access to stored goods
shortening warehouse operation time
intuitive controlling software
easy loading and unloading of materials
integration with other production machines
control over warehouse management

possible

thanks to integration with ERP and WMS systems
increased work safety
Features of the MonoTower® system
max. length of stored goods – 12 m
max. shelf load capacity – 5 000 kg
max. system height – 10 m
loading and unloading of goods can be done by forklift, jib crane or manually
modular construction enables future expansion of the system
possible use of shelves with different heights
possible separation of goods inside the shelf with pins that can be removed and placed in different positions
possible shelf construction with solid floor
possible outdoor installation
intuitive and easy steering software made by Baumalog enables integration with ERP and WMS systems
The animation shows: transport of empty shelf – delivery of new goods – transport of the shelf into the storage column- transport of shelf loaded with goods.