Service
We connect professionalism not only with the attention to the highest quality of the offered products but also after-sales services. We provide complex help during the time of guarantee, as well as after the expiration date of the guarantee which allows the use of the full potential of the machine. We meet our clients expectations by offering a complex service support, as well as after-sales support.
Inspections
Timely inspections and programmed spare parts replacement are the key to quick and effective resolution of potential problems in the use of automated storage systems. Regular inspections prevent from sudden failures, extend the life of the machines, ensure operational safety and maintain warranty conditions.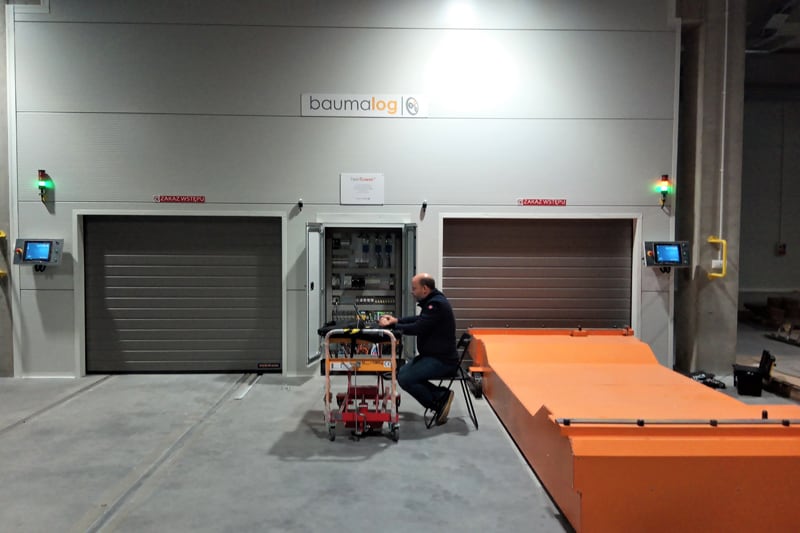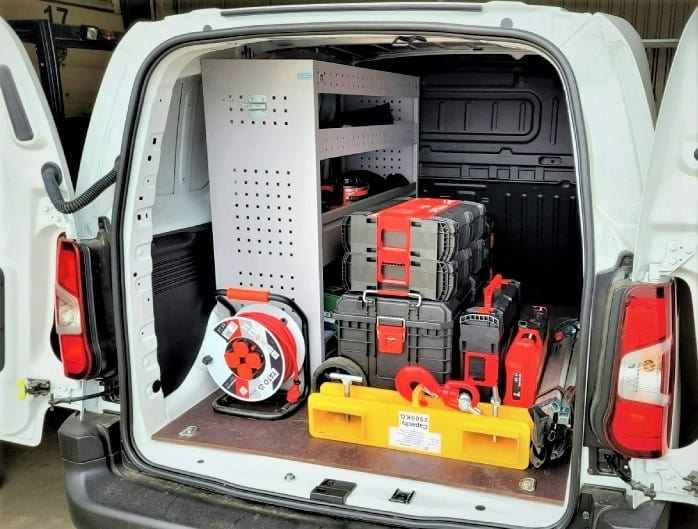 Service
Due to the up-to-date knowledge of the technical conditions of our machines our service department can remotely support clients also online what ensures that the client saves the travel costs and is not exposed to the restricted access to materials for a longer period of time, as well as the client is remained by our service department about the incoming prevention actions.
We prepared an offer regarding the service care implemented as a part of the contract that the client signs with us as he purchases one of our systems. The contract guarantees the constant readiness of our service team in case of failures, as well as service priority. We offer a complex range of services in order to adjust as flexibly as possible to the individual needs of our customers.
Relocation
we offer relocation services of automated storage systems. Experience, knowledge and comprehensive skills of our service team allows us the quick and safe relocation or reorganization of machines.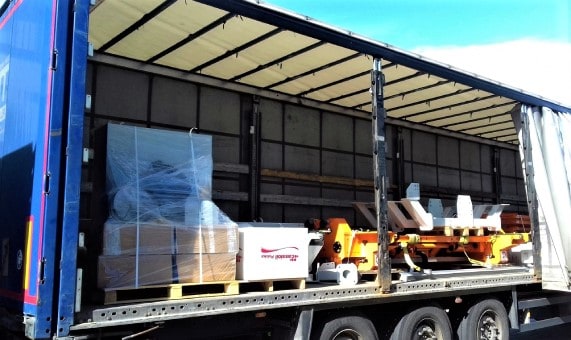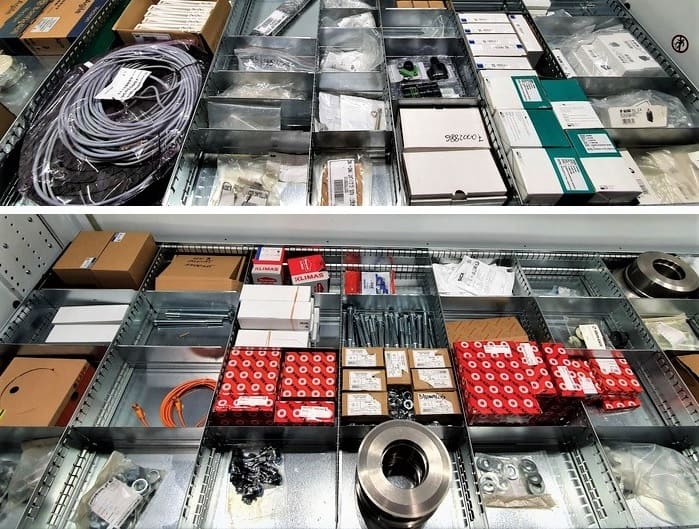 Sale and replacement of spare parts
we guarantee to our clients constant availability of spare parts, as well as their replacement. We offer attractive prices and ensure high quality and short delivery times.
Training services
We offer also extra services such as training regarding Baumalog and Modula systems, as well as the WMS software. We support the client in the process of integrating the Baumalog and Modula software with the clients software.