Baumalog at the EuroBLECH 2022
On 25-28 October we took part in 26th edition of international exhibition EuroBLECH in Hannover. It's the biggest event for sheet metal processing industry in which take part world leaders of the metal sector. This year in exhibition center Deutche Messe AG their own stand at the trade fair had over 1200 companies from 39 countries. EuroBLECH exhibition came back to stationary form after 4 years and had great interest both from exhibitors and visitors. We prepared a stand where we presented the newest solutions in the field of automation, processing and transport of metal sheets and other products in the field of storage automation.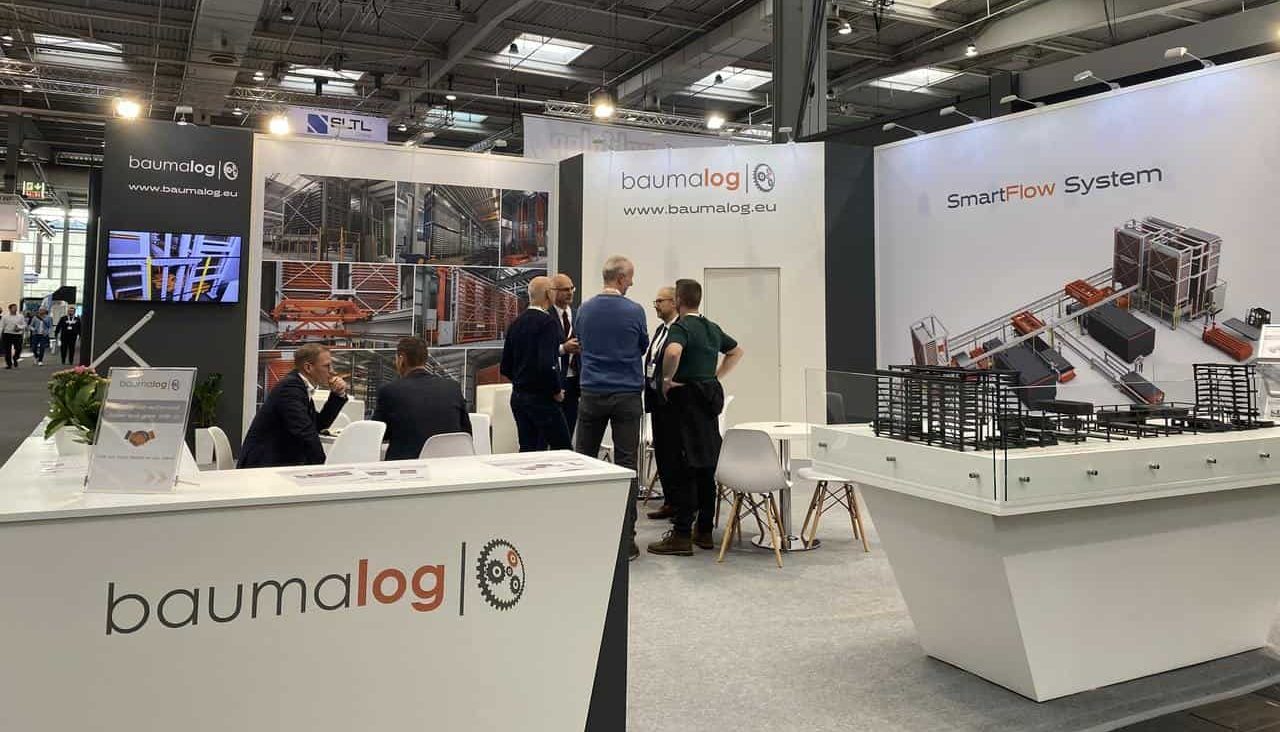 Comprehensive automation of sheet metal cutting at Baumalog stand
On our stand visitors could get acquanited with 3D model of SmartFlow System which illustrated functioning of entire sheet metal cutting automation system and allowed to show the the multitude of available configurations and usage for specific production needs. SmartFlow System enables automatic loading and unloading laser cutting machines in combination with an automated sheet metal storage. System allows for significant improvement of production process – thanks to it, it's possible to operate many cutting machines at the same time, which allows for full use of the laser cutting speed and high production efficiency. The high efficiency of the system is also guaranteed by the Smart WMS Production software. The SmartFlow System is adapted to the customer's needs so as to meet the requirements of a specific production application and to use the available space in the most efficient way. An individually adapted system allows for the systematization of material flow in the cutting process, full automation of the transport and storage process which translates into increased production efficiency.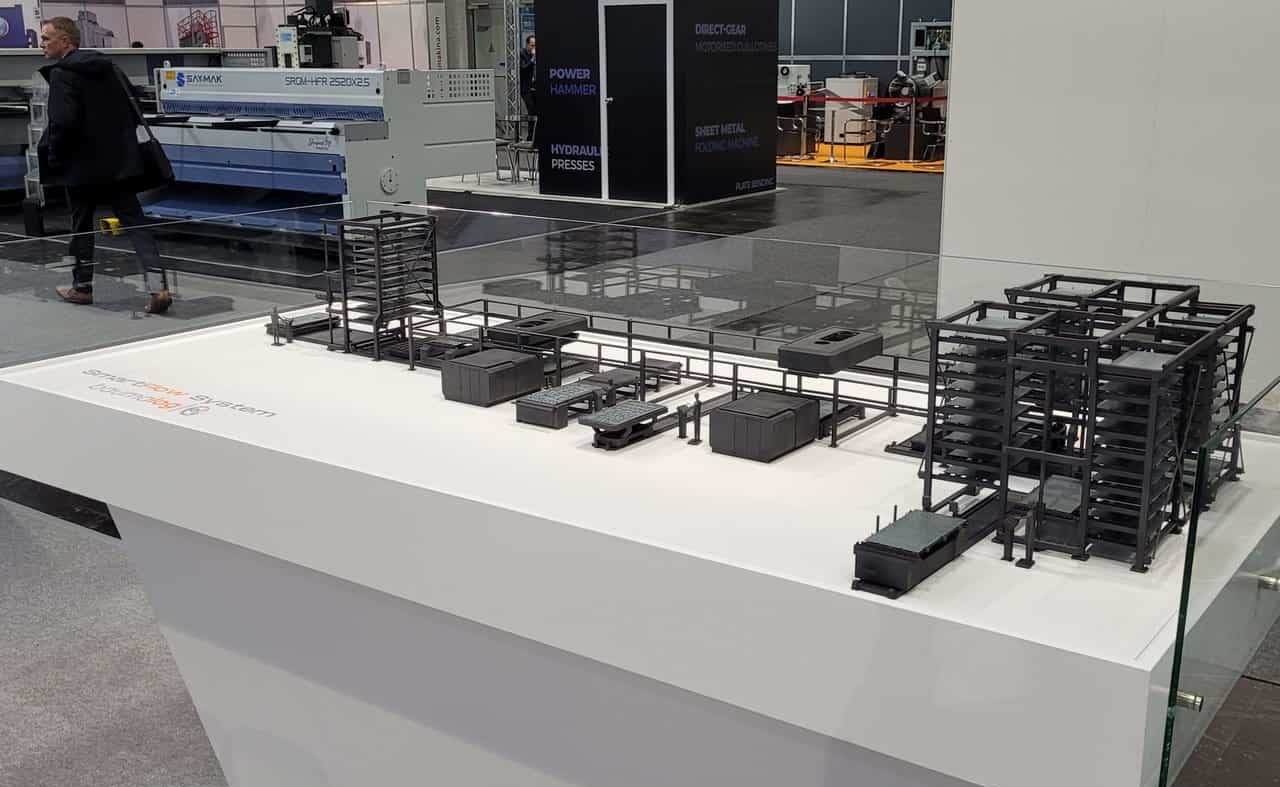 In the era of Industry 4.0 automations contitutes a base to maintain competitive position on the market. Currently more and more companies see the need of automation in production processes and storage thats why we offer the highest quality products which match needs of every our customer. Solutions like SmartFlow System perfectly fit to market needs which showed the interest of our stand during EuroBLECH exhibition.
We are glad and satisfied that we could take part in this event. We would like to thank you for visiting our stand, interesting discussions and new connections. See you at the next editions!